Edifier P841 High Quality Mobile Headphones
customers are viewing this product
Welcome to the next evolution ofthe H840 headphones! We have listened to our customers and receivedan enormous amount of feedback on our widely popular H840headphones. Now the P841 model is here with improvements for typesof users. The P841 is designed to be more travel friendly for longtrips by plane, car, or bus. We have removed the longer cable thatcomes with the H840 and replaced it with a much more comfortablelength for most users. Now sitting at 1.2 meters/ 3.9-feet neverworry about snagging your headphones and getting caught. We havealso added an inline microphone and full on playback controls.Easily adjust the volume by pressing on the increase/decreasevolume buttons. You can also pause/play your tracks.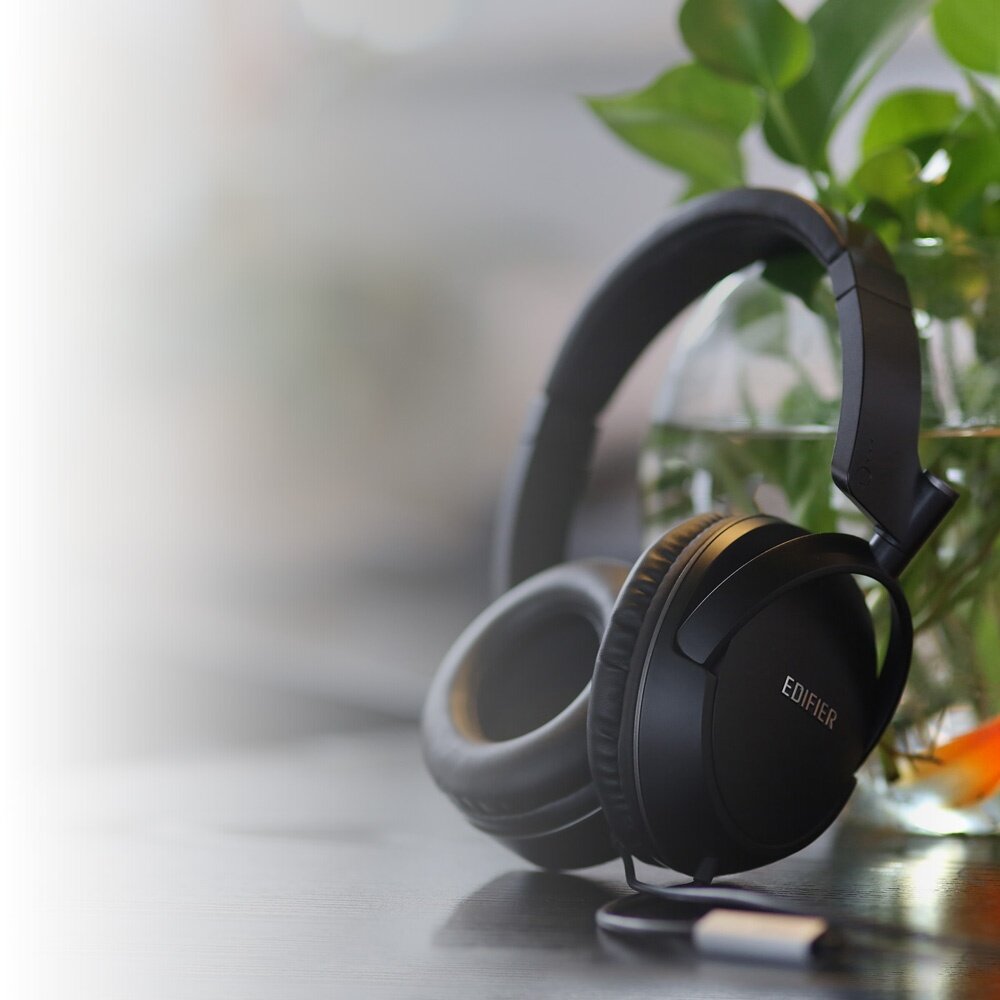 Experts in Audio
Don't purchase from unknown brandswith no reputation. Edifier has been in the audio business for overtwo decades and have become experts in manufacturing audioequipment. Both the wired line and frame of the headphonesthemselves are made from materials that are sturdy, adaptable, andpull safe. These headphones will take anything you throw at it.Whether you are easy or rough on headphones these are made for you.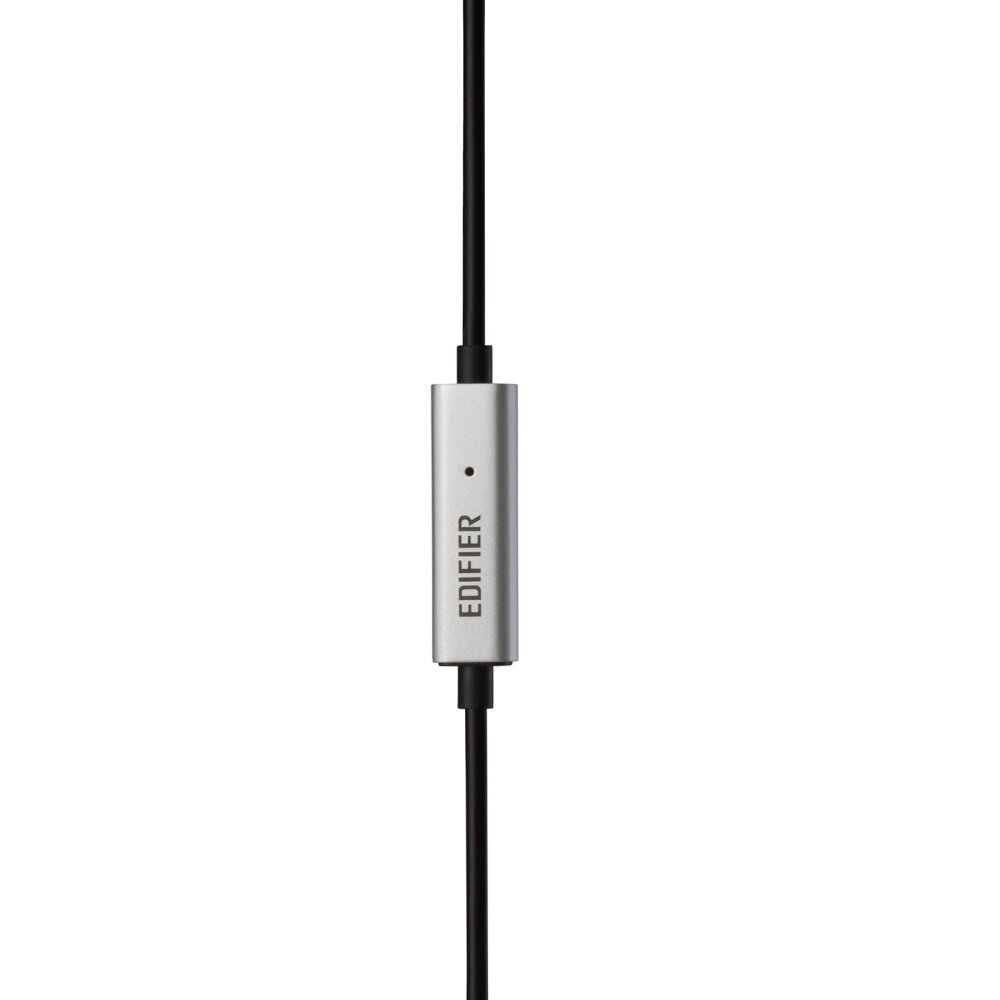 Your Voice Is Now Omni
The P841 headphones come with anomni directional inline microphone which is incredibly useful for when you are on a call using a phone or computer. Just got off workand ready to play some games? You can plug these into your gaming console for Xbox or Playstation and start gaming with your friends.
Most Comfortable Fit
Comfort is key and we understandthat better than anyone. Never be forced to choose between comfortand sound quality. The P841 headphones offers you the best of bothworlds without compromise. Spend more time listening to yourfavorite tunes without being forced to take your headphones off dueto discomfort.
What's in the box
1 x P841 Headphone; 1 x UserManual
SPECIFICATIONS
Frequency range:50-20kHz
Impedance: 32Ω
Sound pressure: 98dB
Weight: 0.0075kg
Drive unit type / diameter:10mm
Shipping PolicyShipping Address
We currently only provide shipping within Malaysia (Peninsular Malaysia, Sabah and Sarawak.)
Please note that, the shipment delivery lead time and self pickup lead time will start on the next working day after your purchase.
Self-Pickup
You can choose to collect your purchases at our Low Yat Plaza, Digital Mall, IOI City Mall & MyTown Shopping Centre outlet
Once the order is ready for collection, we will send you an SMS message or email notification or Phone call.
* Self Pickup hours will be subjected to change due to public holiday and ALL IT's company events.
* Please Inspect purchase item during self pickup, ALL IT will not be liable to any damage or missing item once customer leave the outlet. (except defect cover by warranty).
* Self pickup order must be collected within 90 days from the purchase date. Failure to collect the order within the 90days time frame will result in the forfeit of the order and with no refund.
Shipping Time
All orders are delivered through our designated carrier.
For Peninsular Malaysia
It usually takes between 3-5 working days (Monday to Friday) for goods to arrive at your destination. The shipment will be delivered during office hours between 9:00 am to 5:00 pm weekdays only.
For East Malaysia
It usually takes between 5-7 working days (Monday to Friday) for goods to arrive at your destination. The shipment will be delivered during office hours between 9:00 am to 5:00 pm weekdays only.
For Pre-Order
We may not be able to guarantee the estimated shipping date for Pre-Order item. We will ship out the pre-order item, the moment the item arrived.
Pre-order may also be delayed subject to processes/approval from Malaysian Customs Department.
**Kindly be informed that due to festive season (eg. Christmas, Chinese New Year & Hari Raya), online order received are not guaranteed to arrive on time. The delay maybe due to cut off date set by our courier service provider or overcapacity.
** We shall not be liable to any losses or damages in the event of delay or failure of delivery caused by the courier service provider.
Please refer to this link for more information and detail about our Shipping Policy
--->
https://www.allithypermarket.com.my/pages/shipping-policy
Exchange Policy
ONE-to-ONE Exchange of Products within 14 Days is applicable for Online transactions.
Only certain products with a manufacturer's defect are entitled to a ONE-to-ONE exchange (subject to availability of stock)
Please note that certain products such as: Projectors, Monitors, Software, Tablets, Smartphones, Apple Products, Branded Desktops, Notebooks, Printers and Consumables (eg Ink Cartridges or Toners) are not available for a One-to-One exchange and must be sent to the manufacturer's' service centre for any warranty service.
The ONE-to-ONE Exchange of Products period will be according to the Invoice issued date.
Warranty Policy
All sales are considered final, no refund will be entitled.
ALL IT's warranty policy is in accordance with the terms and conditions of its respective suppliers.
ALL IT will provide warranty service for delivery to (and from) the manufacturer's Service Centre based on supplier/principal's given period - 3 or 6 months, 1 year, or more than 1 year. For item more than 1 year, we will cover warranty service for 1st year only. After 1st year, warranty handling fee will be charged.
To claim warranty, customer needs to send the product to any of our retail outlets or ALL IT online store office address located at Puchong, Selangor; at his / her own cost. The return of the repaired product to customer will also be at customer own cost. Customer can choose to send and pick-up repaired product at ALL IT outlets to avoid delivery fees.
Physical damage and software issues is not covered under warranty.
Customer can also opt to walk-in to any of our Klang Valley outlets to request for exchange or warranty services. You are required to bring along the invoice for verification purposes. By visiting our outlets direct, it will be faster and easier as our technicians can test the product on the spot. Our outlets location: http://www.allithypermarket.com.my/pages/store-location
Products warranty period will be according to the Invoice issued date.
Please refer to this link for more information and detail about our exchange Policy and Warranty Policy page
---> https://www.allithypermarket.com.my/pages/warranty-policy
Manufacturer's Warranty
Some of the goods advertised on this ALL IT's website come with a manufacturer's warranty. You should directly contact the manufacturer or service centre for details relating to the available manufacturer's warranty (if any)
Many of our products come with a guarantee or warranty from the manufacturer. By approaching brand's authorized service centre, the warranty process can be expedited.